Southeast Technical College offers students several scholarship opportunities: Build Dakota Scholarships, Early Childhood Workforce Support Scholarships, Southeast Tech Scholarships, Seed For Success Scholarships and CTE Academy Scholarships.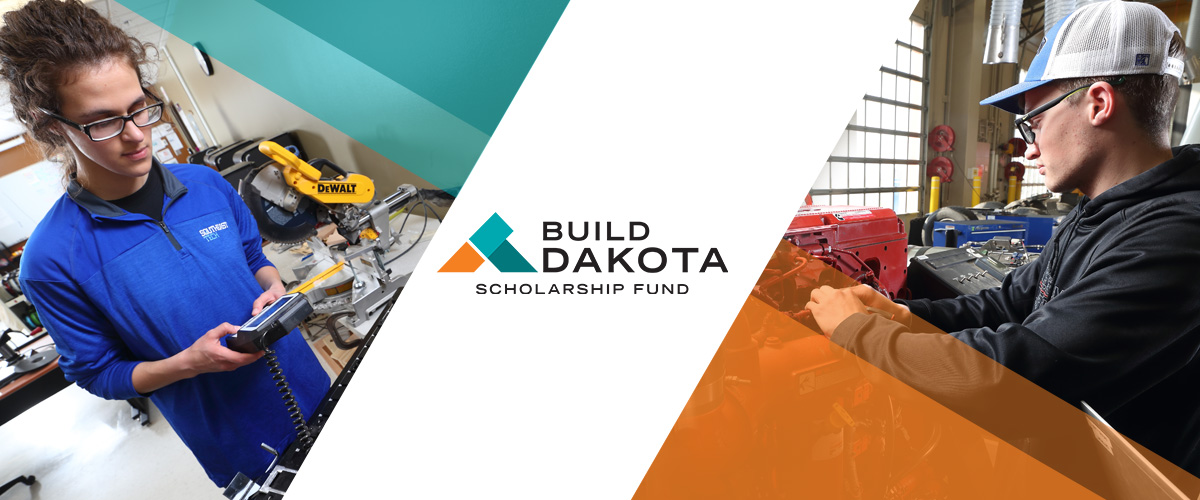 Build Dakota Scholarships
Start building your career here, and learn which programs are eligible for this full-ride scholarship.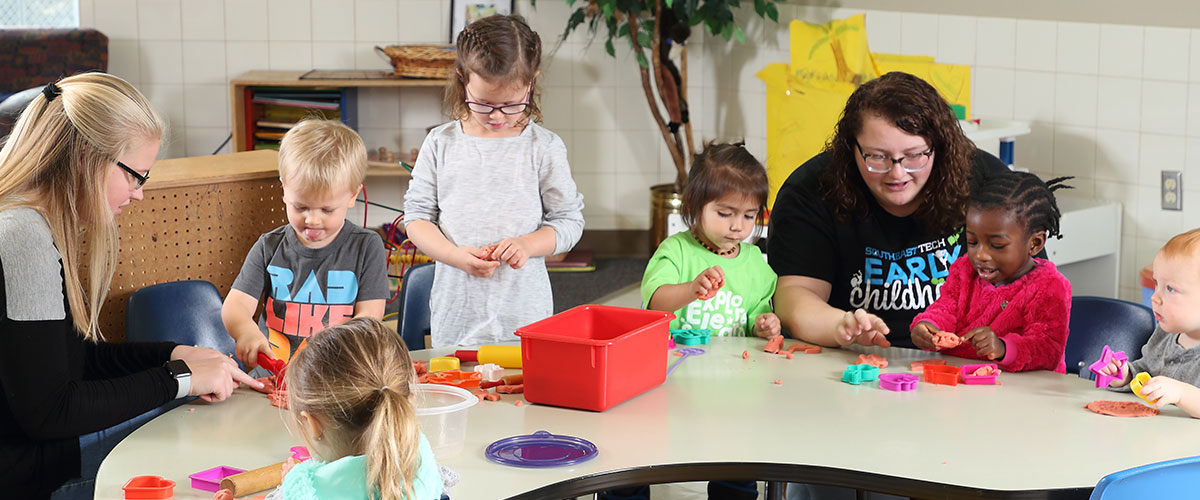 Early Childhood Workforce Support Scholarships
Hit the ground running, graduate with no debt and start your career in early childhood education.
Southeast Tech Scholarships
Current and newly accepted students to Southeast Technical College are eligible for Southeast Tech Scholarships that are funded through the Southeast Technical College Foundation. These scholarships are funded by annual and endowed gifts. The scholarships typically range from $500‒$1,000, and each scholarship has unique eligibility criteria.
The scholarship application window for academic year 2023-24 will run from Jan. 1‒March 31, 2023.
Seed for Success Scholarships
Land a $5,000/year scholarship ($10,000 total if received as a first-year student). STC will award up to four full-time scholarships in one or two-year programs. You must possess a 3.0 GPA, both for initial award (high school GPA) and annual renewal. Preference will be given to students who provide an employment record during high school.
Career & Technical Education Academy Scholarships
Southeast Tech awards scholarships to eligible students who have completed courses at the Sioux Falls School District's Career and Technical Education Academy.
The scholarship application window for academic year 2023-24 will run from Jan. 1‒March 31, 2023.
South Dakota Opportunity Scholarships
If you receive a South Dakota Opportunity Scholarship, please notify the Financial Aid Office.
This scholarship is designated for the most academically accomplished high school graduates to receive an affordable education at any university or technical college in South Dakota that is accredited by the Higher Learning Commission of the North Central Association of Colleges and Schools. The South Dakota Opportunity Scholarship provides $5,000 over four years to a qualifying student who attends an eligible higher education institution in South Dakota.
More about the requirements, awards and application process can be found here.
Third-Party Scholarships
In addition to scholarships provided through Southeast Technical College, multiple local, state and federal scholarships are available for students.
Scholarship Search Engines
FastWeb's

free scholarship search includes more than 600,000 scholarships worth more than $1 billion. FastWeb also offers expert advice and how-tos on financial aid, scholarships, selecting a major, choosing a career and more. FastWeb is provided completely free.




At

careeronestop

search more than 7,000 scholarships, fellowships, loans, and other financial aid opportunities.


Tuition Funding Sources

-- Established in 1987, TFS is a privately owned website exclusively sponsored by Wells Fargo.
Do you have questions about scholarships? Call the Southeast Tech Admissions Office at 605-367-6040 or email scholarships@southeasttech.edu.