Housing at Southeast Technical College
Learn and Live On-Campus
THE HOUSING APPLICATION FOR THE 2023-24 ACADEMIC YEAR WILL OPEN IN JANUARY 2023.
If you are interested in applying, complete the housing inquiry form. Housing staff will contact you with details in late fall 2022.
If you are interested in applying for housing for Spring 2023, please see the Application Process section below.
Looking for a quiet place to live that's comfortable, affordable and within walking distance of all your classes? If so, our suite-style campus apartments are a great place to call home!
Since 2003, we've focused on developing an environment that encourages individual lifestyles and fosters personal and academic growth. The apartments are located on the Southeast Tech campus provide and an independent atmosphere and safe environment. Most apartments consist of four bedrooms and two bathrooms, and each resident enjoys the privacy of his or her own bedroom.
In addition, both halls are connected by The Link, an area where students can hang out and make new friends!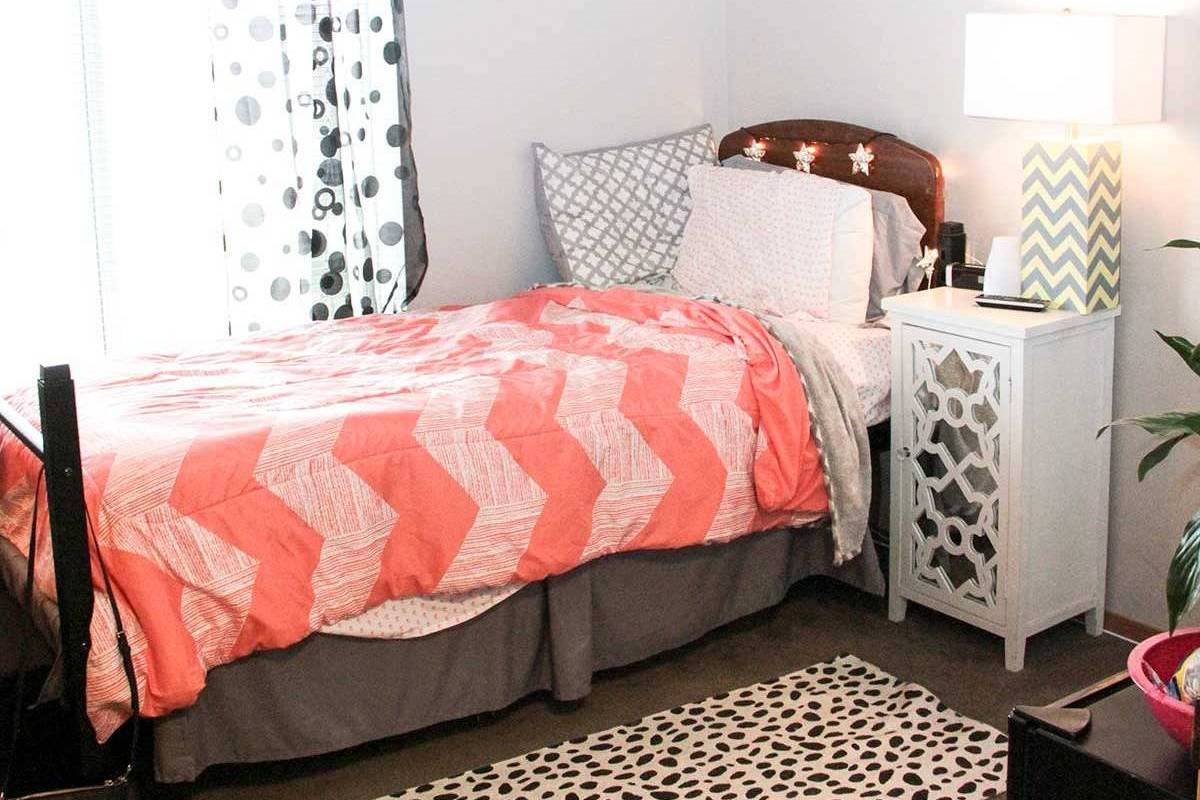 Inquiry Form
Complete this Inquiry Form and a Housing representative will be in touch. Complete Inquiry Form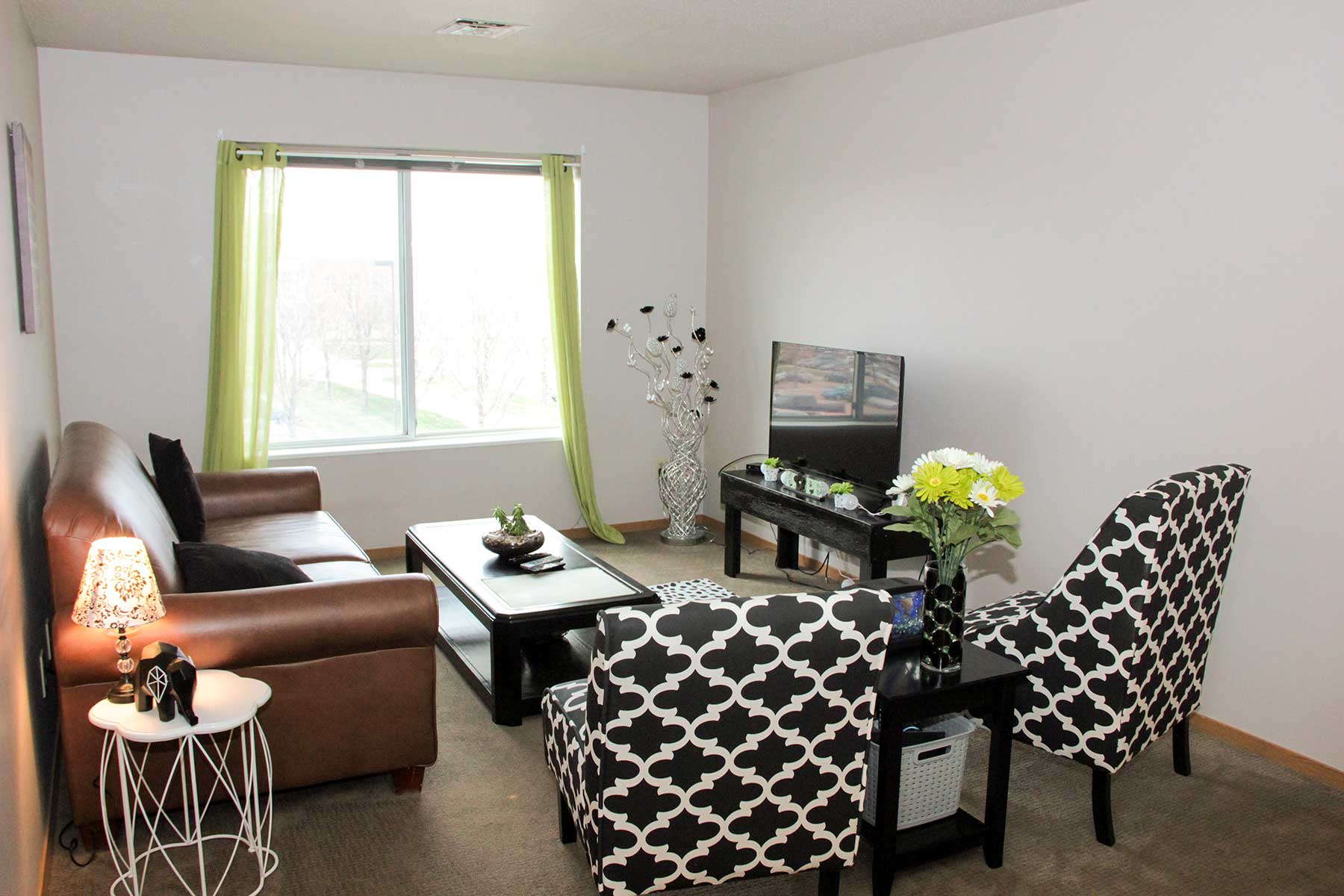 View Floor Plans
View the floorplan of an STC apartment and start to see what your life on campus could be like.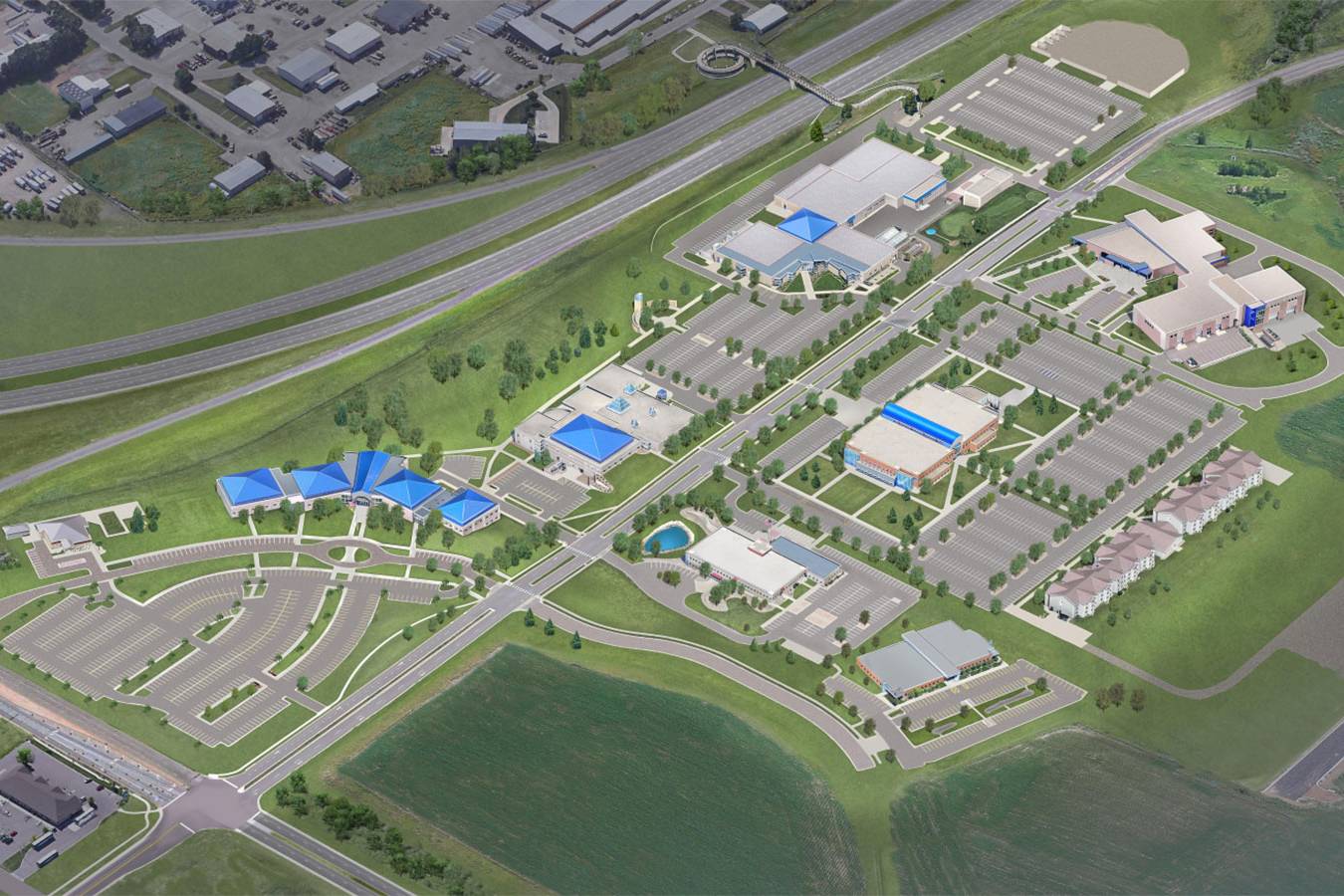 Explore Virtually
Do a virtual walk through of a student apartment, view photo galleries and
Informational Video and Virtual Tour
Application Process for Spring 2023
Submit Inquiry

To start the housing application process for Spring 2023, first complete the Housing Inquiry Form.

Confirm Interest

Housing staff will contact you via email or phone to confirm interest.

Complete Contract and Roommate Preference

Housing staff will send you a contract and roommate preference form for you to complete and submit online.

Pay Deposit

Pay your $100 housing deposit. Housing staff will provide you instructions.

Complete Additional Paperwork

When your deposit is received, housing staff will send you Emergency Contact and Vehicle Registration forms to complete and submit online.

Schedule Move-In Date

When all forms have been received, housing staff will work with you to schedule your move-in date.
Included Amenities
Laundry facilities are located on the second and third floors of both Andera and Nicolay Hall. The cost for laundry is included in your rent.
Southeast Tech Housing has regular on-site mail pick-up and delivery. Each apartment has its own mailbox that is shared by the residents. All major package delivery services (UPS, DHL, FedEx) also deliver to the building.
Southeast Tech Housing provides secure wireless internet access throughout the apartment complex. No extra software is needed to access the wireless signal; if a computer is wireless-ready, simply search for the signal and connect (a password provided by Housing Staff is also necessary to access the wireless signal).
The Southeast Tech Housing complex has maintenance staff available to address any repairs or maintenance issues that may arise. If repairs require an outside maintenance company, Housing staff will schedule the appropriate professionals to ensure that repairs are completed. Residents are encouraged to notify Housing staff of any needed repairs as soon as they are discovered. This will help ensure the issue can be addressed and repairs completed as soon as possible.
Southeast Tech Housing provides the basic digital cable television package in each apartment. There are cable hookups in each bedroom and living room. The Cable TV signal is provided by Midcontinent Communications and consists of over 60 channels including CNN, ESPN, MTV, etc. Students who do not have a TV capable of receiving a digital cable signal will need to have a cable converter box in order to receive our cable signal. Housing staff has a limited number of boxes available to our students free of charge. Contact a Housing staff member for more information or to request a cable box.
Vending machines (soft drinks, snacks, and other beverages) are located in the Link.
Ample parking is available adjacent to the Housing complex. No special permit is required for the Housing lot, but we do ask that residents register their vehicles with Housing staff.
Safety & Security
Southeast Tech places great emphasis on ensuring a safe and secure environment for our students. We take pride in knowing we offer a staff of professionals and additional services that distinguish our Housing facilities from other apartments in Sioux Falls.
Southeast Tech has two full-time, live-in professionals who are available 24/7 for assistance. Because these staff members live on-site they are available at short notice for any type of assistance. With years of experience in residential housing, our staff is well prepared to handle all issues that can arise in our apartments. Regular office hours give residents easy access to staff during the day and emergency on-call cell phones are used in the evenings and on weekends.
Southeast Tech has a staff of full-time security officers who are available to serve the entire Southeast Tech community. They are located in the Mickelson Center during the day and in Housing during the evening. Our Campus Security officers are licensed law enforcement officers with the Minnehaha County Sheriff's Department. They have full arrest authority should that need arise.
Contact Housing Security: 605-941-9003
All apartment entrances have controlled access. Southeast Tech Housing residents are issued key fobs which allow entrance to our facilities. Non-residents must contact a current resident in advance to enter the apartments which virtually eliminates unwanted guests entering the buildings.
Video surveillance cameras have been installed in all common areas, making it easy to monitor traffic in and around our buildings. Their presence is a great deterrent and in the rare case when issues do arise, it is easy to identify individual(s) who are responsible for problems. As a result, residents will find our buildings to be a quiet, peaceful location conducive to academic success.
Hours
Monday: 8 a.m.-5 p.m.
Tuesday:
8
a.m.-5 p.m.
Wednesday:
8
a.m.-5 p.m.
Thursday:
8
a.m.-5 p.m.
Friday: 8 a.m.-4 p.m.
Saturday: Closed
Sunday: Closed
Location
The Southeast Technical College Housing Office is located in between Andera Hall located at 2209 N. Career Ave. and and Nicolay Hall located at 2221 N. Career Ave.
Housing Staff
Security Officer - Housing
Security
Housing Link
Student Life Coordinator
Housing
Nicolay Hall
Student Life Coordinator
Housing
Nicolay Hall